Read this before calling others
---
Beware the free service call
We all know there is nothing that is free in this world. Well, OK some things are but service calls are not. Some companies may say the service call is free but they will make it up some were else when they come out. They have bills to pay like everyone else such as workers pay, gas, insurance, workers comp, huge phone book ads, etc. They have to make large amounts of money to pay there bills. Its just a gimmick to get you to call them and not us.
Beware the upsell
This is the oldest con in our industry. It goes like this. You call out XYZ door company for a garage door repair. When the service man gets to your home he looks your door over to see what the problem is. He should tell you what the problem is. He then should tell you what it will cost to do the repair before he starts. What happens next is the up sell. He will tell you that your rollers, hinges, cables and bearing are bad and must be replaced. Being you know nothing about garage doors or openers you are at a disadvantage. Rollers, hinges, bearings very rarely go bad. Not to say they never do but most of the time it's an up sell that you don't need. Some garage door companies employees are paid on commission. The more they sell the more they make. They are coming to your home to sell as much as they can. Granted, this is legal but not morally right.
Beware Lifetime Warrenty and Lowest Price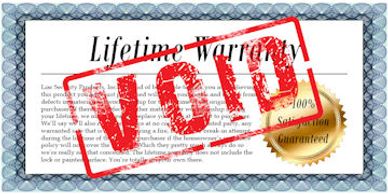 When you call around for prices beware of the lowest prices or lifetime warranty scam. Having a low price to get work if fine but make sure its for what you are having repaired. Make sure you are comparing apples to apples. Parts can be of very inferior manufacture.
The lifetime warrenty is yet another way for garage door comapnies to get more out of you. Most companies may warrenty the parts but service calls and labor are not normally covered. If they are, will the company even be around long enough for you to call them 10-20 years down the road. Most scam companies dont last long enough to make a lifetime warrenty worth the money.
Check the Better Business Bureau
Call or go online to research the garage door company you are interested in calling for repairs or installations. You can find much information about the company you are thinking about calling. If they have a bad score most likely there is a reason for it. Do your homework on large purchases. Ripoffreport.com can shade light on bad companies.
Beware the largest phone book ad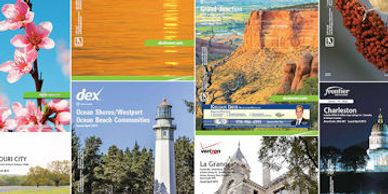 Many customers don't know who to call when there garage door breaks down. So most of us will turn to the phone book and find the largest ad thinking they must be the best if they have the largest ad. OK, think about it my way. If they have the largest ad in the book how are they paying for it? Phone book ads are very costly today. Very large ads can be many thousands a dollars per month to pay for. Where do you think these companies get that kind of money to pay for them? You. Just because they have the largest ad in the book don't mean they are the best around to call. They have high overhead with many bills to pay and must charge more than a smaller company. Granted a small company can charge a lot too but large companies must charge a lot to survive.
You also want to make sure the ad you are calling has a license number for the state or county you're having the work done.
Call the local building department to ask for information on the company you want to use.
Beware of Discounts / Coupons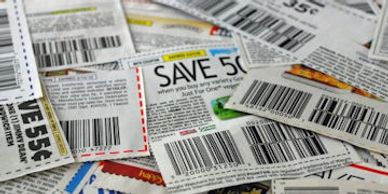 Garage door companies will offer discounts and coupons in there phone book ads and newspaper ads. It's a great way to get the gullible to call them. Not knowing that the discounts and coupons are just made up somewhere else. An up sell here an added part there and they have made up that so called discount. Beware of all the fees before you agree or sign on the dotted line.